Martini Cocktail Cinemagraph
Cocktail stirring Cinemagraph
Finishing Touch Cinemagraph
Cocktail GIF Garnish
Bubbling Cocktail Cinemagraph
Pouring Cider Cinemagraph
Butter Tumble GIF
Sushi GIF - Food Motion
Sushi in Motion - Food Gifs
Nigiri GIFS
Honey Cinemagraph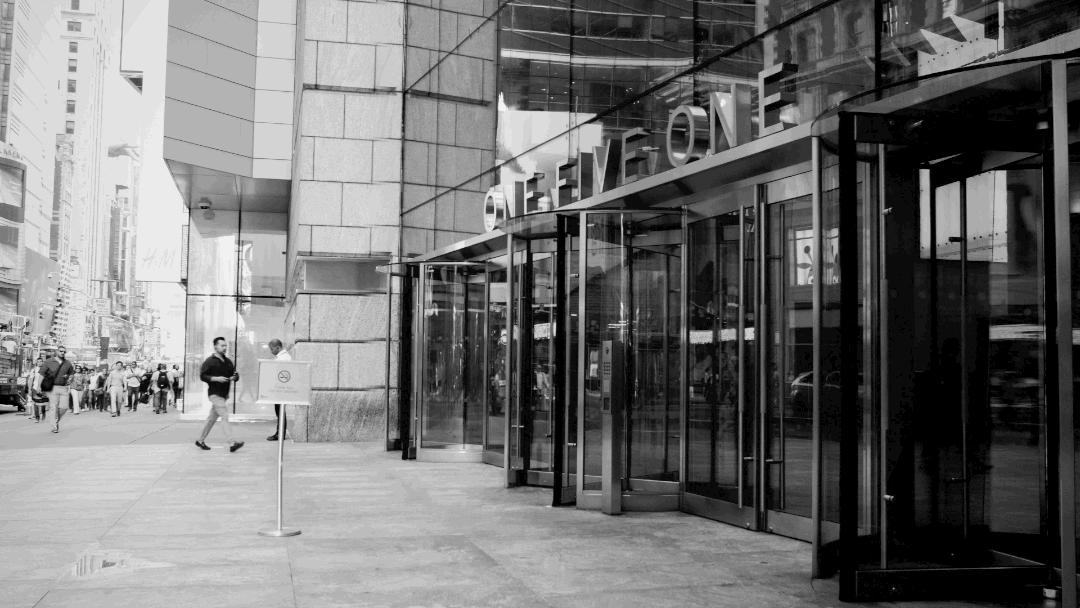 Office Doors Cinemagraph
Flag Cinemagraph
Food GIF - Chase Sapphire
Disappearing Food GIF - Chase Sapphire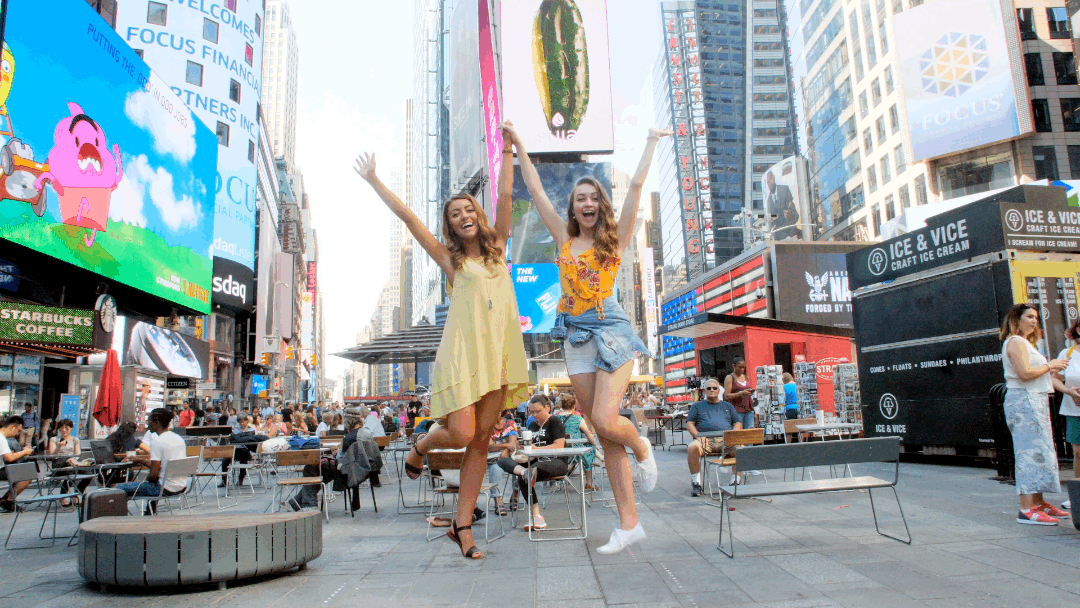 Time Square Cinemagraph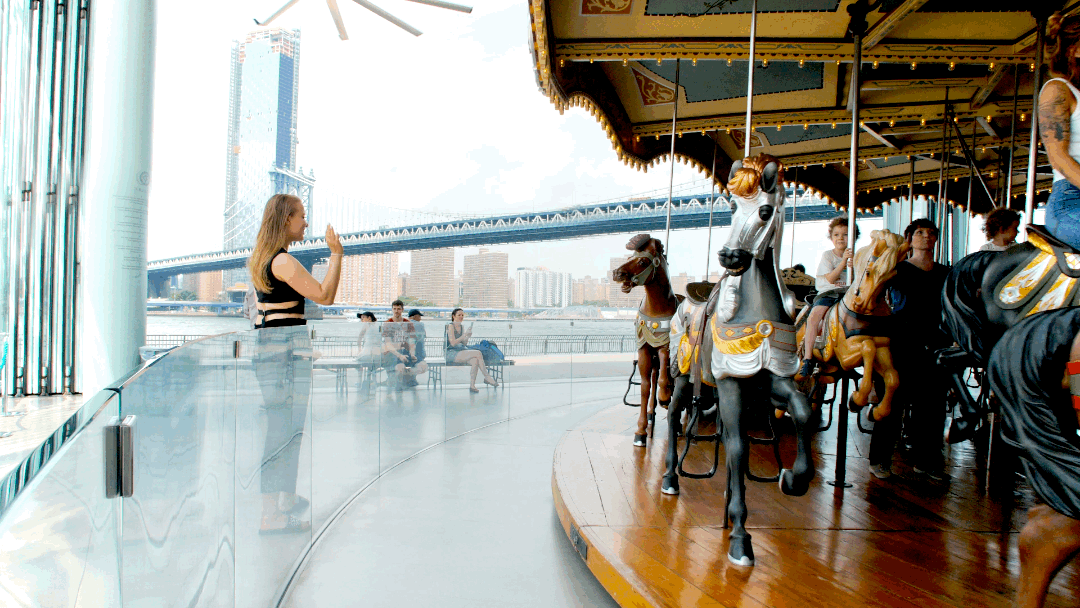 Jane's Carousel Cinemagraph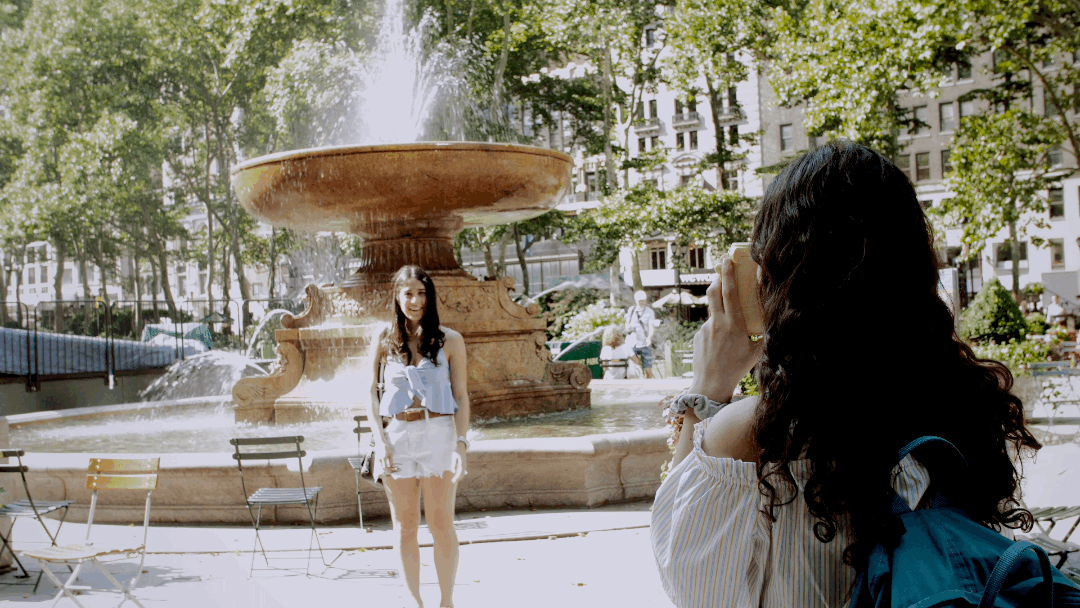 Bryant Park Cinemagraph
East River Cinemagraph
Dumbo in Motion - Cinemagraph
Beach Cinemagraph
Lifeguard Cinemagraph
Moving Portrait - Alex Cinemagraph
Moving Portrait 3 - Daniel Cinemagraph
Moving Portrait 2 - Ysel Cinemagraph
Moving Portrait 4 - Oscar Cinemagraph
Martini Cocktail Cinemagraph
This Cinemagraph was made for Ketel One Vodka to highlight their Martini with a squeeze of lemon.
Cocktail stirring Cinemagraph
Brent Herrig Photography captured this Cinemagraph was made for Ketel One Vodka to highlight their Green Mary with the fresh vegetable mix.
Finishing Touch Cinemagraph
Brent Herrig captured cinemagraphs for Ketel One Vodka. This bloody mary topped with garnishes and a bit of pepper was the action that we featured in this cinemagraph.
Cocktail GIF Garnish
Advertising can be more than a still image with this GIF we created a bit of action while finishing this cocktail.
Bubbling Cocktail Cinemagraph
Cinemagraphs created for this advertising client Ketel One were part of a social media campaign to bring some life to the cocktails through the action of the cinemagraph.
Pouring Cider Cinemagraph
This Drinks Cinemagraph was made for Wolffer Rose Cider to highlight its light and refreshing flavor.
Butter Tumble GIF
The action of a GIF in this capture is a simple movement captured very quickly while the butter was tumbling down a mountain of flour.
Sushi GIF - Food Motion
Brent Herrig captured some videos for Haru Sushi and then created this Food GIF for a social campaign.
Sushi in Motion - Food Gifs
Brent Herrig created some videos for Haru Sushi NYC. Then for their Social campaign Brent Herrig created this Food GIF to be featured.
Nigiri GIFS
Cinematography done by Brent Herrig for his client Haru Sushi was to focus on the making of the Nigiri and then to create food GIFs for a social media campaign.
Honey Cinemagraph
The endless motion of honey spilling off of a still spoon makes for a beautiful food cinemagraph.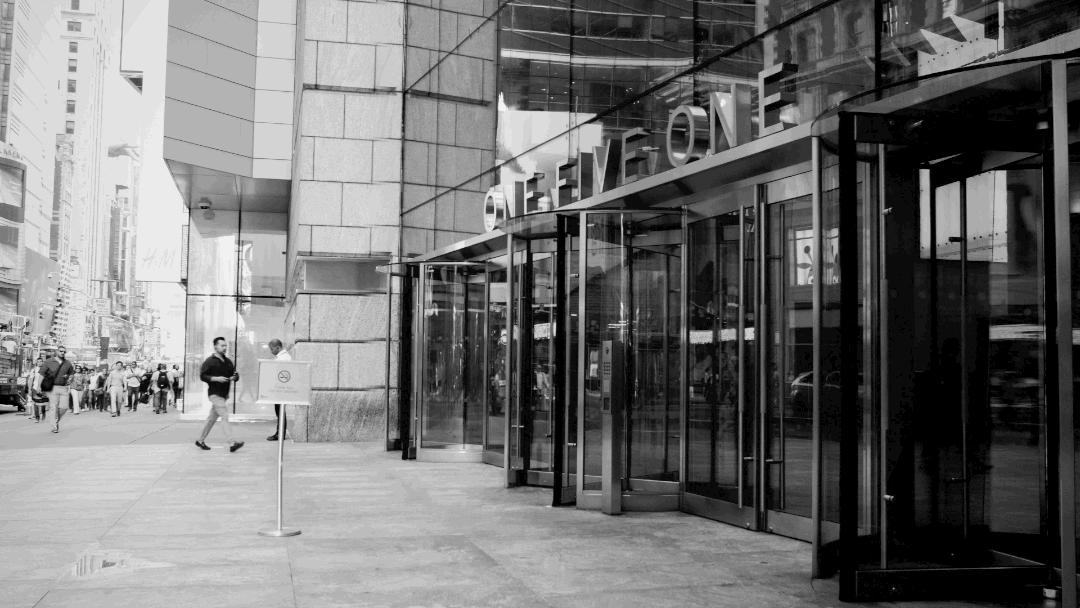 Office Doors Cinemagraph
The office doors are constantly in motion during this cinemagraph capturing the movement of NYC through the lens of Brent Herrig's camera.
Flag Cinemagraph
Brent Herrig captures this American flag blowing in the breeze, the hero of this cinemagraph as the helicopter stands still in time.
Food GIF - Chase Sapphire
As Brent Herrig captured each bite disappearing off of the plate and then animating it into what you see here, this created a series of Food Gifs for his client.
Disappearing Food GIF - Chase Sapphire
The Food Gif done for Chase Sapphire was part of a dinner series. Brent Herrig captured the food in all parts of the action.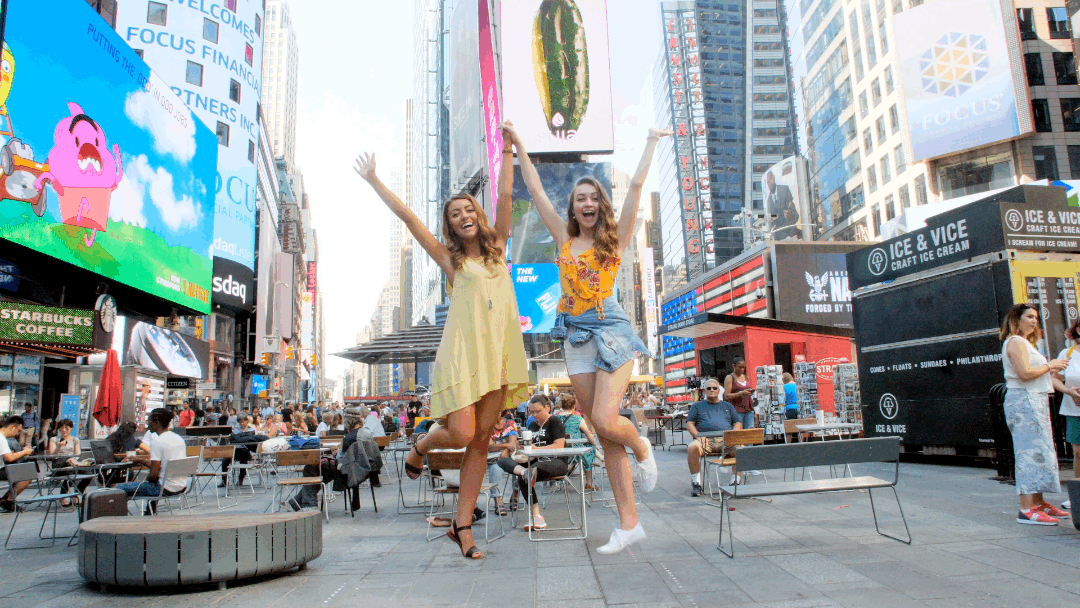 Time Square Cinemagraph
Time Square Cinemagraph is part motion and part still photography telling the busy story of New York City while finding the moments to remember. In this Cinemagraph Brent Herrig captures the amazing billboard animation of TSQ.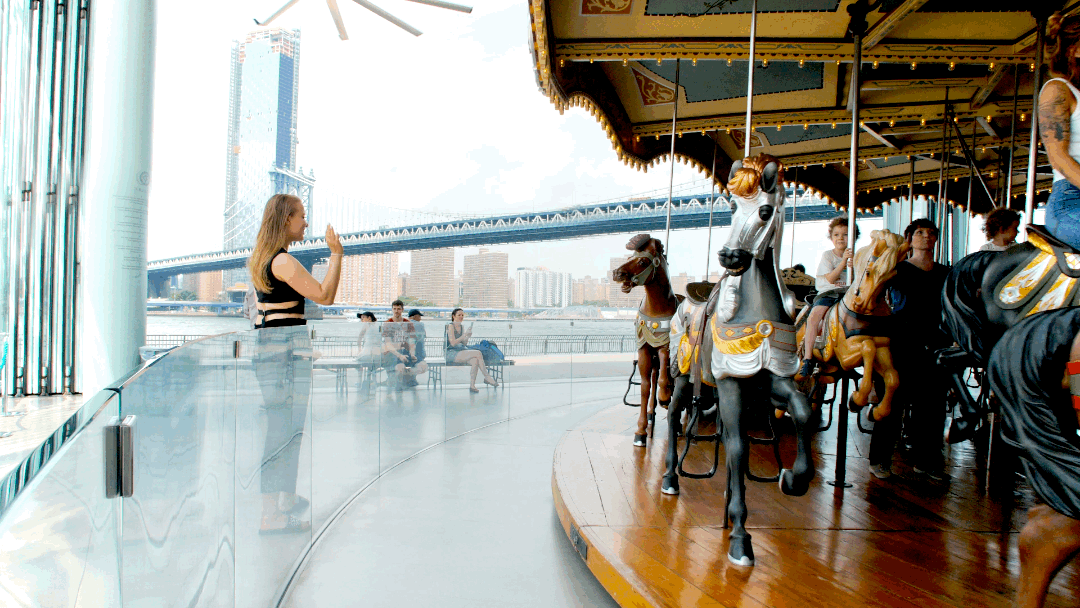 Jane's Carousel Cinemagraph
A beautiful view of the Jane's Carousel with a bit of motion. Travel Cinemagraphs show the motion of New York City.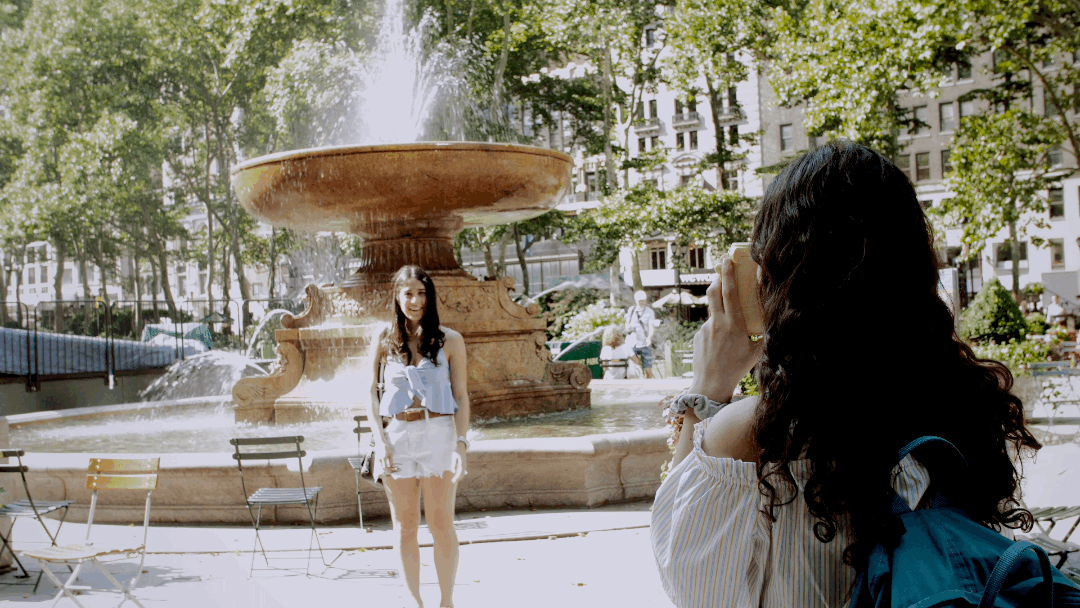 Bryant Park Cinemagraph
Creating cinemagraphs for travel companies, depicting the images captured of a fast pace moving city.
East River Cinemagraph
The movement of the river is a peaceful motion but the memory of that motions is something to remember in this cinemagraph where Brent Herrig mixes cinematography and photography to make this cinemagraph.
Dumbo in Motion - Cinemagraph
Dumbo in Motion is a moment that captures the reflected movement of Dumbo in NYC. A moving city that is captured in this cinemagraph.
Beach Cinemagraph
Capturing cinemagraphs at the beach is a process of simplicity. Simple movements make such a powerful statement.
Lifeguard Cinemagraph
While Brent Herrig captured this cinemagraph at the beach in New York City at Jacob Riis beach it was the simple movements that inspired this capture.
Moving Portrait - Alex Cinemagraph
In this cinemagraph creative portraiture comes to life with the simplicity of the moving portrait. A new way to think about advertising and portraits.
Moving Portrait 3 - Daniel Cinemagraph
Brent Herrig does cinemagraph through a lens of emotion and humor. This moving portrait brings a sense of personality to the viewer.
Moving Portrait 2 - Ysel Cinemagraph
In this creative portraiture comes to life with the simplicity of the moving portrait called a cinemagraph. Advertising and portraits will never be seen the same.
Moving Portrait 4 - Oscar Cinemagraph
Subtle movements in a cinemagraph are what makes these images so arresting. Brent Herrig creates a series of moving portraits for his client.
1
2
3
4
5
6
7
8
9
10
11
12
13
14
15
16
17
18
19
20
21
22
23
24
25
26
·
·
·
·
·
·
·
·
·
·
·
·
·
·
·
·
·
·
·
·
·
·
·
·
·
·